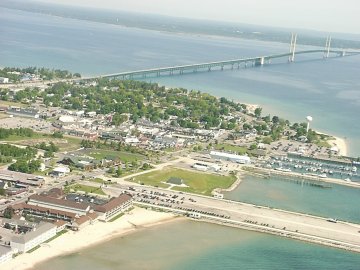 We are leaving tonight for Mackinaw to join my son Andrew and Mom who headed out early this morning. It has been 8 long years since I have visited my favorite place – and I am soooo yearning to take all the beauty in.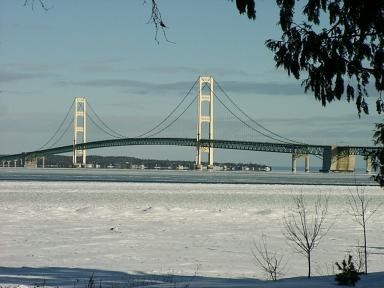 The bridge is a mighty site. Maybe that is why they nicknamed it "Mighty Mac"!
This year is the 50th anniversary. It is the longest suspension bridge in the America's – and makes the Golden Gate look like a peanut! :)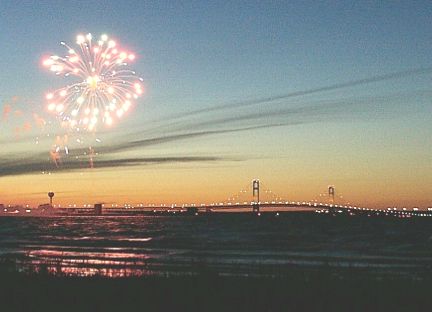 Mackinac (notice the spelling is different) Island is a wonderful place to visit.
The movie "Somewhere In Time" was filmed there inside the Grand Hotel.Jane Seymour and Christopher Reeves had the leading roles. No automobiles are allowed – only horses and the most gorgeous Victorian homes….we hope to visit on the ferry – even our boxer Hailey will be coming along.
I can't wait to enjoy some Great Lakes clean air, water and history! toodles! :)